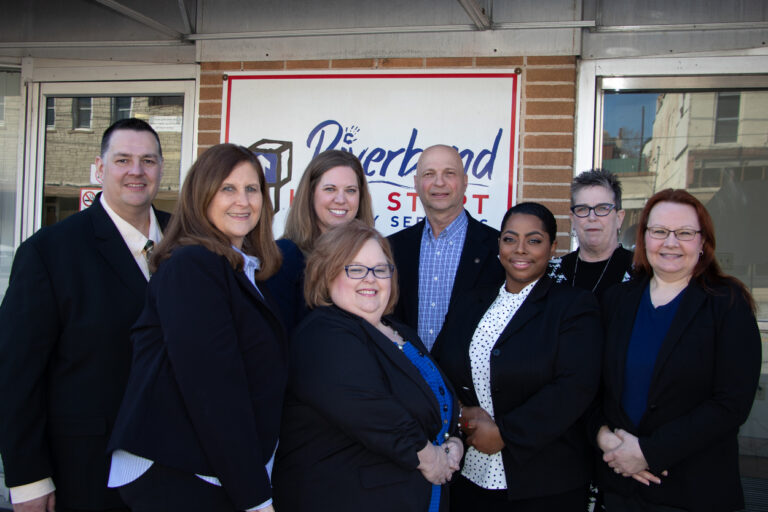 Pictured left to right: Gene Howell, Cathy Blevens, Marisa Murray, Connie Paruch, Jim Severine, Jahara Davis, Lori Bostick, and Judy Gann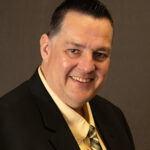 Gene, President/CEO, is in his 26th year of service to Riverbend Head Start & Family Services. Gene started his career with the agency as a case manager and after serving many roles throughout the agency was promoted to President/CEO in December of 2017.
Gene is actively involved in community service currently Chair of the Illinois Head Start Association Board of Directors, active member of the Rotary Club of the Riverbend, active in his faith community and coaches his son's baseball team. Gene and his wife have previously been foster parents and have proudly adopted five children who they are blessed to have as a part of their lives.
Gene received his Bachelor's Degree in Social Work, a Master's Degree in Public Administration from Southern Illinois University at Edwardsville and is a graduate of the School of Management at UCLA, Head Start Management Fellows Program.
Gene's responsibilities include working closely with the agency's Board of Directors, providing strategic leadership and planning to set a vision for the future of the Agency and overseeing fiscal, personnel, fund development, facilities and communications for the agency through close work with agency directors.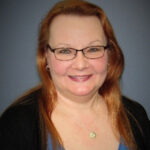 Executive Assistant to the President & CEO
Judy came from a hard-working family and continues this with the work that she does every day. She credits her parents for instilling this in her at a very young age. Judy enjoys helping people and strives to pitch in, where and whenever needed. Judy has been with the agency since her senior year in high school when she began as an office education student in the Finance department. Over the years, she's worked in many of the agency's departments and landed in administration in the mid 80s as the Executive Secretary to the President. Now with the agency for over 37 years, she continues to enjoy the work she does. "I must be doing something right because they haven't gotten rid of me yet," Judy always jokingly says.
A native Altonian, Marisa started with Riverbend Head Start & Family Services in July of 2018. She graduated from Bradley University with a Master's of Science in Accountancy and is a CPA with over 15 years of accounting and finance experience.
At Riverbend Head Start & Family Services, Marisa is responsible for overseeing, implementing and providing financial analysis on the annual budget and preparing financial reports for the agency. Her staff keep all finance-related functions running smooth. Marisa also serves on the Board of Directors for the Alton Education Foundation which is a part of the Alton School District.
In her free time, Marisa is spending it with her husband, Tim, and three children, preferably at a campground soaking up the fresh air. Her two girls, Nora & Abigail, keep her busy with dance, gymnastics and Girl Scouts, and her youngest, Charlie, loves to be outside!
Lori Bostick is the Human Resources Director at RHSFS. Lori oversees all HR systems, handles employee relations, ensures compliance with regulations, assesses staffing needs, monitors hiring practices and training programs and implements compensation plans. Prior to working at RHSFS for the past 12+ years, Lori was the Human Resources Manager for Onarga Academy located in northern Illinois. In 2007, she returned to the Alton area to be able to assist with the care of her parents who resided in Bunker Hill.
Lori and her husband Mike live in Bunker Hill where they were both raised. Together they enjoy what used to be called "antiquing" but, is now referred to as "picking." Their goal is to begin the process of reselling some of their treasures at local pickers markets. Lori and Mike's son, daughter-in-law and two oldest grandchildren also reside in Bunker Hill. Their daughter, son-in-law and youngest grandson live in Springfield, Illinois. Having their children and grandchildren close to them means the world to Lori and Mike.
Lori holds her BA degree from Governor State University located in University Park, Illinois. Lori states that the most rewarding part of her job at RHSFS is being a resource to staff whether they are needing assistance with their career path, implementing new ideas or just want to talk.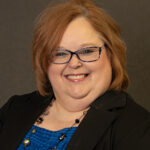 Information Systems Director
Connie is the Information Systems Director for RHSFS. She oversees the data and technology portions of the program and manages a team of four dedicated data and IT professionals. Connie says that the favorite part of her job is seeing data used to facilitate decision making that guides the program in a direction that makes the most impact in the community. Connie spent several years working as an Early Childhood Teacher followed by a decade of working as a pediatric RN before transitioning into the area of Information Systems.
Connie loves a good movie, fishing, reading and thrifting. She loves eBay and has been a power seller for over 20 years. She says "there is nothing like finding a $1 book at a garage sale and then selling it for $50 on eBay." Connie has worked for RHSFS for over 20 years and considers her co-workers to be her second family. Having lived in poverty herself for many years, she understands how excellent agencies like RHSFS can be a lifeline for a family. Connie has lived in Madison County her entire life and presently resides in Alton with her loving husband Richard. She has two children whom she adores. Connie holds an Associate Degree in Early Childhood Education, an Associate Degree in Applied Science in Nursing, and a Bachelor's Degree in Liberal Studies with a minor in Computer Science.
As the Operations Director for Riverbend Head Start and Family Services, Cathy has 25 years of experience in social services, dedicating the past 20 years to Head Start programming. Throughout her career, Cathy has provided direct service to families and supervised Home Visitors in the Home-Based Head Start/Early Head Start program option for over 15 years working collaboratively with local school districts. In Cathy's current role, she is responsible for the day-to-day operations of Riverbend Head Start & Family Services, ensuring that programming meets both federal and state regulations, while focusing on providing high quality comprehensive services to 507 three-to-five-year-olds and 286 birth-to-three-year-olds and their respective families. Additionally, Cathy oversees the effectiveness of community partnerships and the agency's collaboration with Illinois State Board of Education through Preschool for all Expansion funding to provide full-day, full-year services to 214 children.
A graduate of Blackburn College in Carlinville, Illinois, Cathy is a certified Parents As Teachers Home Visitor and Supervisor. In 2017, Cathy completed the UCLA Head Start Management Fellows Program; strengthening management and leadership skills at the UCLA Anderson School of Management. For the past 25 years, she has been active in her community serving on Advisory Boards for local school districts and colleges, youth sports and Easter Seals. Currently, Cathy serves as an active board member of the Illinois Head Start Association. In her spare time, Cathy spends her free time with family and friends enjoying traveling, outdoor activities, refurbishing a 37' foot sailboat and completing sewing projects. Cathy resides in Alton, Illinois with her husband, Rick. They are the proud parents of 5 children and 7 grandchildren.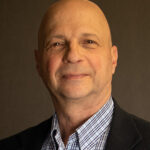 Facilities & Transportation Director
Jim Severine has been employed with the agency for over eight years. He has a great deal of experience in facility operations. Before coming to Riverbend Head Start, Jim spent 26 years at Washington University in St. Louis as the associate director of housing department, overseeing 49 buildings, day to day operations and construction and taking care of student needs. Most recently, Jim received his Facility Management Professional (FMP) designation from the International Facility Management Association. Severine's vision, expertise and strategic leadership has allowed him to contribute to the bottom line by reducing facility costs, improving productivity and the agency's image through facility renovations and compliance with Head Start's performance standards for health, safety and transportation.
Jim says he believes in the Head Start program because he sees it as a ministry to help families and understands how it benefits the community at large. Throughout each year, Jim has led his team for donation pick up's and deliveries which have included refrigerators, stoves, sofas, beds, washers and dryers to families without anything. Each day, Jim is able to impact the lives of families by helping maintain center gardens and its supplies, and in the safety of each building that children and staff occupy.
A man all about family and safety, Jim is married with adult children and grandchildren who he adores. During his spare time, Jim loves to travel and visit his grandchildren and enjoys working with his hands whether in the garden or some other handy project.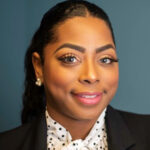 Public Relations & Fund Development Director
Jahara joined the agency in 2017 as the Public Relations and Fund Development Director. Prior to working at the agency, she's worked in a variety of industries and has more than 16 years of marketing, public relations, fund development, and project management experience in the corporate and non-profit sectors. Currently, Jahara provides leadership by overseeing, managing, implementing and executing the day-to-day tasks of the Communications and Development department for RHSFS. Jahara lives in St. Louis, Missouri and has worked in the nonprofit community for 11 years. Her current work focuses on increasing program awareness through storytelling, strengthening RHSFS's development infrastructure and diversifying RHSFS's funding to help sustain the organization.
Jahara received a Master of Arts degree in Public Relations and Bachelor of Arts in Management with an emphasis in Marketing from Webster University. Jahara is a professional member of the Public Relations Society of America (St. Louis Chapter). Jahara stays involved in her community by serving as an active member of Alpha Kappa Alpha Sorority, Incorporated and a Girl Scout Troop Leader. When she's not plunging into all things marketing and communications, Jahara spends time with family and friends.