Our Center Based and Home-Based programs are designed to promote school readiness of children ages three to five by supporting the development of the whole child. Regardless of cultural background or special needs, every child is offered a variety of learning experiences designed to foster and develop physical, social, emotional, and cognitive growth and to develop an appreciation for ethnic and cultural diversity.
Our Home Based three to five option provides in home visits for 90 minutes weekly facilitated by our Family Advocates. In addition to our home-based services our Family Advocates host Learn and Plays two times per month for families and their children.
At our 6 centers we have part day classrooms, full day classrooms or combination of both. Classroom size consists of a maximum of 17-18 children per classroom. Each of our classrooms are staffed with highly qualified teachers to work with your child.
Head Start focuses on 7 family outcomes:
Family well-being
Positive parent-child relationships
Families as lifelong educators
Families as learners
Family engagement in transitions
Family connections to peer community
Families as advocates and leaders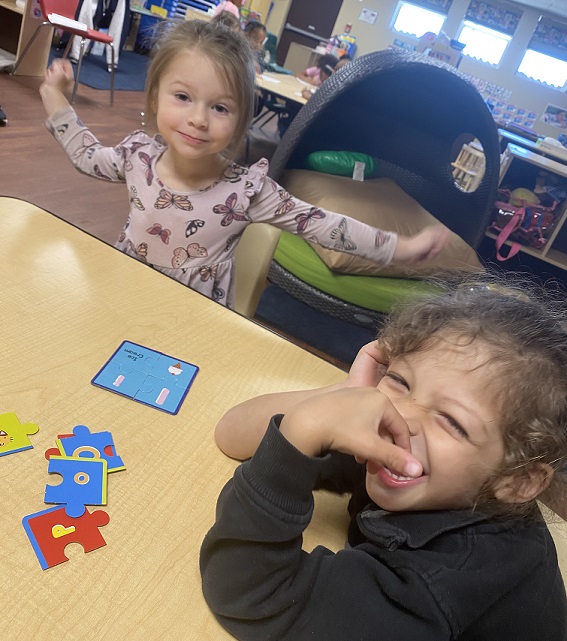 Head Start can help to support a child's growth and development in a positive learning environment through a variety of services, which include:
Building Reading, Math, Literacy, Language, & Cognitive skills
Field trips and community experiences
Outdoor classroom & playground
Music and movement activities
Monthly Ready Reader
Development of social and emotional skills
Make friends
Toothbrushing
Multicultural experiences
Healthy meals
Bus transportation
Kindergarten readiness
Parents who have children participating in the Head Start classroom will experience:
Opportunity to volunteer in the classroom
Monthly parent meetings
Evening themed events
Field trips with children
Home school connections
Teachable experiences