Riverbend Head Start and Family Services' Early Head Start Home-Based program is designed to provide comprehensive services for pregnant women, infants and toddlers by supporting the development of the whole child and family.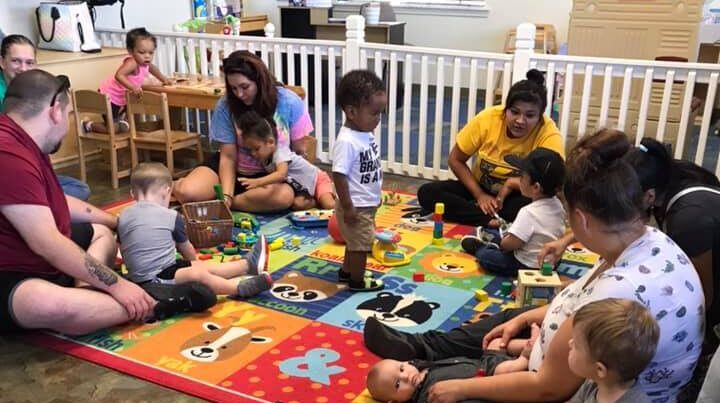 Our Early Head Start Home Based program provides in-home visits for 90 minutes weekly. They are facilitated by our Family Advocates in order to promote positive nurturing, and responsive and effective interactions between parents and their children. In addition to our home-based services, Family Advocates also host Learn and Plays two times per month for the families they serve.
Family Advocates are a vital link between families and the various Head Start sites. In addition to in-home
visits, they collaborate with teaching teams to
bridge the communication between home and school, Learn and Play groups and parent
meetings. Family Advocates support the overall well-being of the family by providing resource
information and incorporating goal setting with them.   
Parents who are participating in the Early Head Start program will experience the following:
Growing Great Kid's Curriculum**
Growing Great Families Curriculum
Dental education
Hand washing education
Parent education
Disability services
Transportation support
Monthly health, nutrition, prevention, and safety education
Monthly Parent meetings
Evening themed events
Fieldtrips with children
Teachable experiences
**The primary focus of the Growing Great Kid's (GGK) Curriculum relies on fostering the growth of secure attachment relationships and developmentally enriched, empathetic parenting that supports families to reduce their stress and build protective buffers for their children. To learn more, please visit their website:
https://www.greatkidsinc.org/.